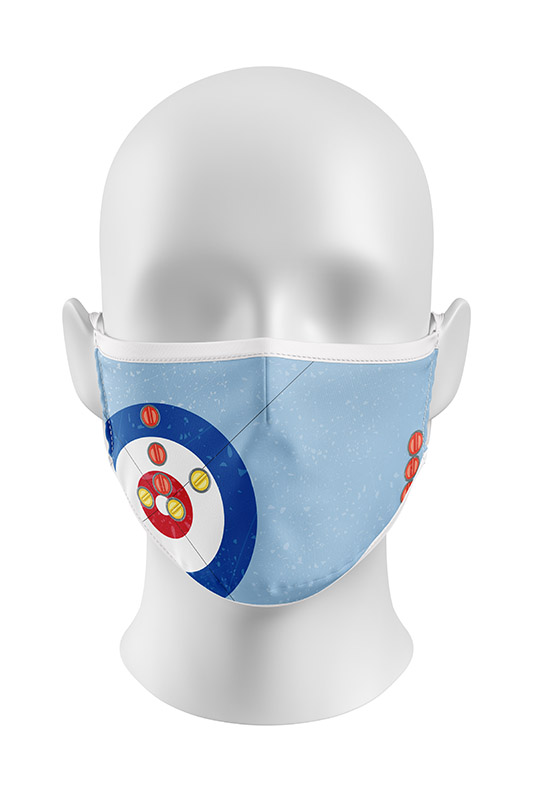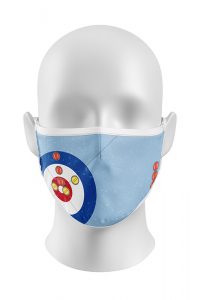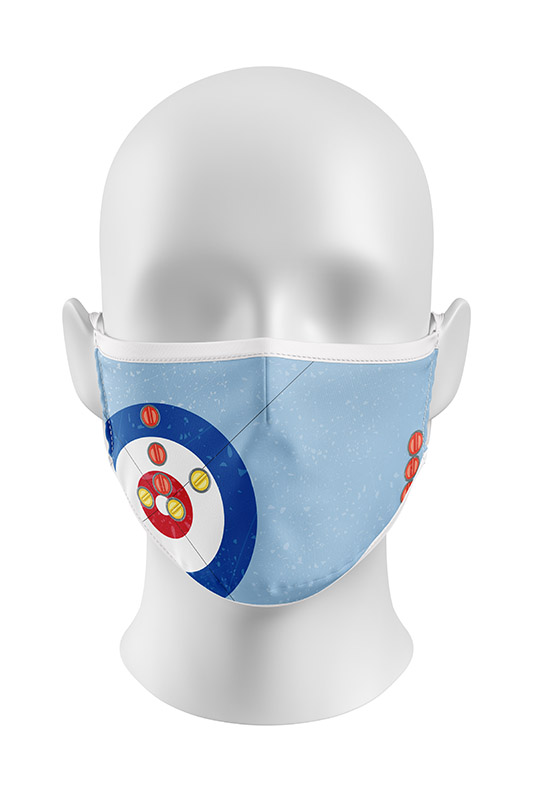 Foxglide Curling Themed Face Masks
As we all face unprecedented times with the spread of COVID-19 and tackling problems from this pandemic, the team at Foxglide have slightly pivoted our business to producing face masks / face coverings.
The wearing of face masks has been shown to help stop the spread of the Virus and together with enforcement of social or physical distancing we can work towards a return to normality. The governments of the UK, Canada, US, and countless others have recommended the wearing of face masks when out in public to help further limit the spread of COVID-19.
Working with our key European partners we have developed and continue to develop a range of face coverings.  Like our sportswear we aim to produce the best available products – we have created a number of designs including a Curling Themed face mask.  Our curling themed mask pays tribute to Team Scotland (Scottish Curling) skipped by David Murdoch when he clinched the 2009 World championship against Kevin Martin and Team Canada.
Our Advanced Face Mask uses treated fabric by leading Swiss technology company HEIQ, The addition of the HeiQ Viroblock further improves the performance and efficacy of our Advanced Viroblock face mask.
We use the same technology to make masks as we do for our curling uniforms, as a result we can easily make fully custom branded face masks. These custom masks are a great way to promote your brand or club, acknowledging your respect for the virus.
Our full range of masks can be found at www.fxg-masks.co.uk