We use the latest technology throughout the design and manufacture process to produce the very best quality bespoke team wear for maximum performance.
FABRICS
Our fabrics are made from the most advanced fibres, all sourced within Europe and include popular brand components such as Cool Max All Seasons (formally ThermoCool) , Lycra .

The advanced fibers are designed to work with the body's natural thermal capabilities through smart fibre cross-sections: Duoregulation™ adapts to the wearer's needs keeping you warm in the cold arena and wicking moisture away when your body heats up.
Fibres such as Thermocool are the perfect choice for winter sports such as curling or summer sports such as golf.
DESIGN
Using the very latest technical CAD software we carefully create the technical specification for each product, ensuring great fit and accurate sizing  – our technical design conforms to European standards using test data from 1000s of body shapes. The graphic design process is carried out using the latest collection of Adobe products such as Illustrator – allowing for great looking designs.
MANUFACTURE
We use a range of the latest print, cutting and sewing techniques to create the final garment merging the technical and graphic design components to create your unique full customised item of team wear. Most garments are made using Dye Sublimation techniques allowing full custom design, with unlimited logos and colours only limited by your imagination.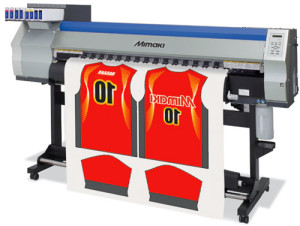 Latest News from the den
Denmark Choose Foxglide for Olympic Campaign
With just a few days to go to the start of the 2018 Winter Olympic Curling - we are super excited to announce that after succescful final round qulaification in Pilsen, the teams representing Denmark mens & ladies are proudly wearing Foxglide Performance Wear on t...
The Matt Murdoch Curling Foundation
For the 2nd year since its launch Foxglide are delighted to support the Matt Murdoch Curling Foundation with the supply of branded team wear to this years 2 successful applicants; Beth Farmer and Angus Naysmith. The Foundation have funded the 2 young curlers to attend the prestigious Trillium Cu...